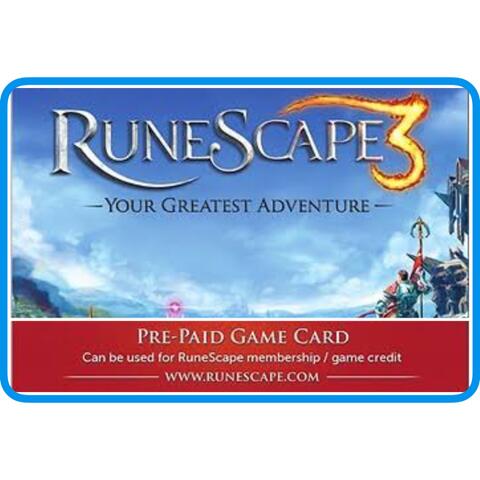 JUAL JAGEX RUNESCAPE 3 DIGITAL CODE $10, $25 - ibanezblack.co.id
| | | |
| --- | --- | --- |
| Posted on | : | 13-11-2018 11:22 |
| Dilihat | : | 1163 kali |
| Last Sundul | : | 8 hours ago |
Penjelasan Produk
Silakan order ke https://ibanezblack.co.id/Runescape-Prepaid-Cards-c21751115

Product Details
Brand: Jagex
Type: Digital Code
Valid Locations: United States
About this item
RuneScape is the World's Most Popular free-to-play game but that's just where the adventure begins. Membership gives you access to: 100s of quests, a larger game world, loyalty rewards and much more!

Redeemable for membership to RuneScape, one of the very best browser based MMO games. Digital codes allow you to unlock the fantasy world of Gielinor and dive into never-ending gameplay with millions of players from around the globe. They can also be used for in-game credit to help develop your character and skills and become your very own style of hero.