WELCOME

OPER PO :
- Sideshow Statue 1/4 Iron Man Mark 42
460 USD
- Sideshow Statue 1/4 Iron Patriot
460 USD
- HT Iron Man - Mark III (Construction Version)
140 USD
- Toko M
WANT TO SELL :
- Kitbash Tony Stark Black Sabbath (Kit Asmus, Body Lupa, HS Stark Ori Mark VII)
1000k
- HT Iron Man Mark VII Battle Damaged MISB + Brown Box Sealed
7300k
- Nendoroid Spider-Man MISB -
550k
ALL ITEMS READY STOCK!!
LIST OF SOLD ITEMS CLICK HERE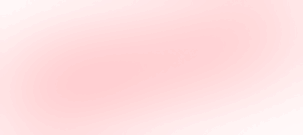 Quote:
• Pembayaran via

BCA/BNI/CIMB Niaga/Mandiri


• Harga belum termasuk ongkos kirim via TIKI JNE dari Jakarta
• Ongkos kirim TIKI JNE bisa dicek di www.jne.co.id
• Pengiriman akan diusahakan di hari yg sama setelah pembelian atau 1 hari setelah pembelian dikarenakan keterbatasan waktu.
• Pengiriman via JNE akan dipacking se-rapih dan se-aman mungkin, bubble wrap, plastik dan dus tambahan. Terkecuali ada permintaan packing kayu oleh pembeli dan biaya packing kayu menjadi tanggung jawab pembeli. Kerusakan yang disebabkan oleh jasa pengiriman (dus lecek, dll) menjadi tanggung jawab pembeli.
• Prefer COD

Jakarta Utara - Sunter

(Weekdays/Weekend) &

Kelapa Gading/Pluit

(Weekend)
•

No Price Police

. Silahkan nawar sewajarnya, tapi ngak perlu curhat ketemu harga yang lebih murah di tempat lain, tidak ada yang memaksa harus belanja di tempat saya.

Quote:
PM

Kas

Kus




SMS/WhatsApp

: 081283325507


LINE ID

: 30091987


PIN BB

: By Request

THANK YOU